About Us

Welcome to our new website!
Cooperstown Trading Post was established in 1977….
Prior to then it was just a hobby. I would build a gun, on occasion, for myself. Gun parts and specialty tools, at that time, were hard to come by. So… a business was born. After a few years of part time work, the future looked good. Diversity was a necessity. Muzzle loader accessories and clothing entered into the picture. I wanted Cooperstown Trading Post to offer everything having to do with muzzle loading and the time era of pre-1840.
Since 1977, I became a muzzleloader gunsmith specializing in pre-1840's Muzzle loader rifles, muzzleloader gun parts, and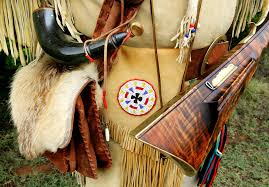 specialty tools for muzzleloader gunsmiths. I always have large inventory of muzzle loaders, rifle barrels, kits and everything you need to build a gun. At times, I have a couple of finished, custom, muzzle loaders on hand for sale. LYMAN, UGERTI, PIETTA, PEDERSOLI. Cooperstown Trading Post also carries Throwing Hawks, Clothing for Men and Women, and accessories for historical re-enactors, plus books, beads, belts, moccasins, hats, natural personal products, and many other items – both antiques and reproductions – from the American frontier.
If you are looking for something and can't find it in our new and improved online store, please 'send a message' or call me.
– Gene Nagel, Cooperstown Trading Post, Valencia PA
Rocky Mountain Elk Foundation Life Member
Independent Mountain Men of Pennsylvania Member