Fabric Colors and Patterns Available for Custom Clothing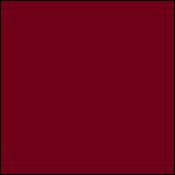 Fabric Colors and Patterns Available for Custom Clothing
We are happy to provide many fine patterns and colors in 100% cotton fabrics for our hand sewn clothing. Click to view options.
Fabric patterns and colors change often.  The Current Fabrics are shown.

From Left to Right:
Top Row - (1- cranberry) (2- hunter green)  (3-sage) (4-navy) (5-russet) (6- white on navy flower)  (7-plaid)
Bottom Row - (8-cranberry and cream check)  (9- chestnut on brown scroll)  (10- sage brown fleur)
Not Shown - (11-navy and cream check)  (12-cranberry on rose' flower)
**Skirts are made with solid colors.  English Bodices are made with the patterned fabrics.
Ordering Process:

Ala-carte women's clothing items, i.e. Bodice or Pockets, have the same color options to chose from when purchasing.
After Ensembles are Ordered- Email Us:

For Ensemble #1 and #2 we will need an email from you.  From the 'Contact Us' page, email your sizes and we will check our inventory and get back to you for available patterns and colors.